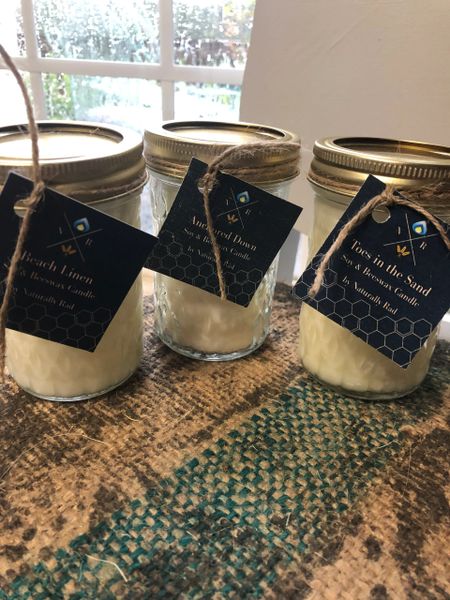 This is a perfect collection to have on hand to light on rainy days.  
Anchored Down is a sweet and salty combination.
Toes in the Sand is a blend of sweet fruit and coconuts.  Think tropical drink and sunny days. 
Beach Linen has an airiness of clean cotton, saltiness & light floral notes.  
All candles are 8oz soy & beeswax mix.