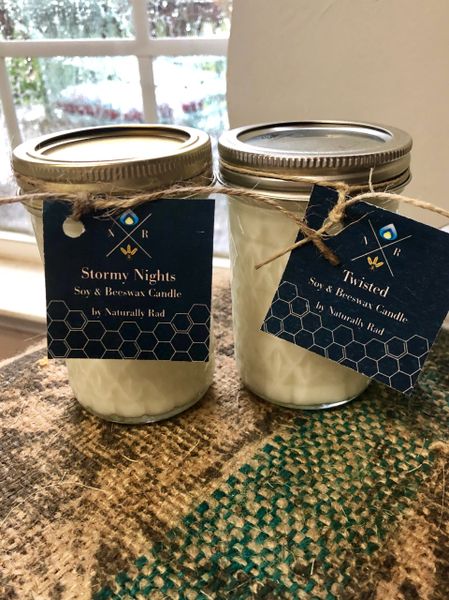 This is a great set of spicy candles!  
Twisted is a unique combination.  Think spicy peppers and citrus.  It is simply an amazing combination.  This is a very fragrant candle.  If you're looking for something feminine or floral this is not the candle for you.
Stormy Nights is another combination that will become your new favorite.  The only way to describe it is sensual.  A mix of berries, patchouli, and absinthe.  This candle almost does need lighting.  It's another bold & fragrant candle. 
All candles are an 8oz mix of soy & beeswax.