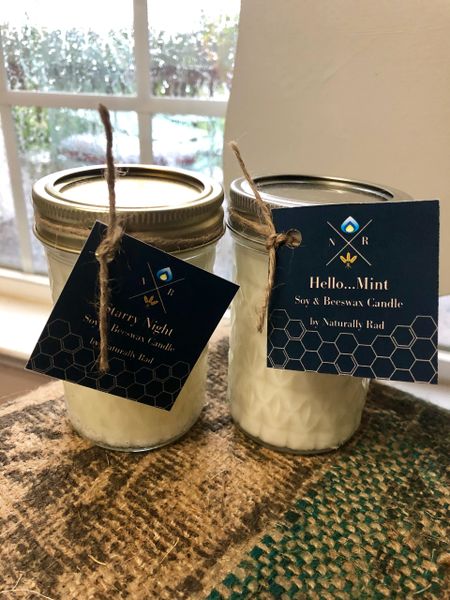 All NEW Spa Days Collection contains two new scents!
Hello...Mint is a perfect mix of peppermint, eucalyptus and lemon essential oils.  This candle will be sure to add a relaxing feel to any room.
Starry Nights is a unique mix of cardamom, star anise and chamomile.  It's sweet and spicy and perfectly balanced.