Mason Jar Lotion Candles - 8oz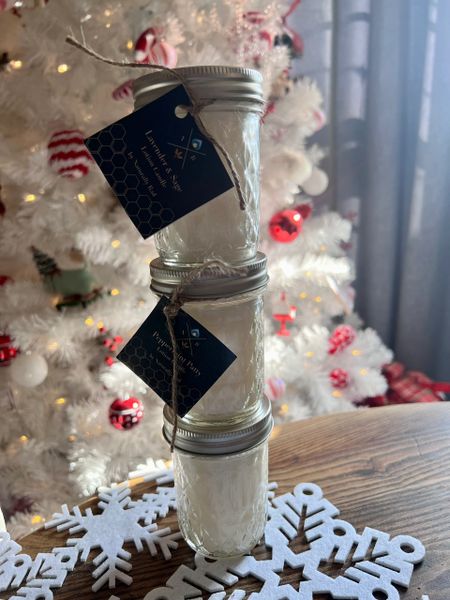 All new lotion candles!  Yes, they can be used as lotion.  Just simply light the candle, let it burn for a short time (enough to melt the wax in a pool), blow out the candle, let the wax cool for a few seconds, then pour in your hands and enjoy.  The wax is a magical combo of beeswax, apricot, coconut, shea & soy.  Not only does the candle burn long it carries a very strong fragrance.  We have three choices available - Sage and Lavender, Peppermint and Eucalyptus and Island Hibiscus.  
All candles are in 8oz mason jars.