Lake Martin Clay Pottery - Choppy Waves Pumpkin Chai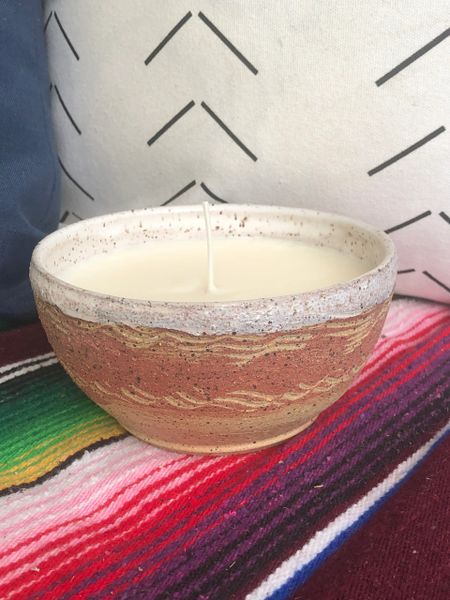 This beautiful bowl is handmade by Kara Newby Pottery in Auburn, AL using clay from Real Island at Lake Martin.  I call it the Choppy Waves bowl.  We hand pour all our candles using a soy & beeswax blend wax & mix of fragrance & essential oils to create a perfect scent each time!  This one is Pumpkin Chai.  It's never to early for Fall!  These candles burn clean and for over 100 hours on this size candle!  
It truly is like 2 gifts in one!