Horsin' Around Turquoise Pottery Mug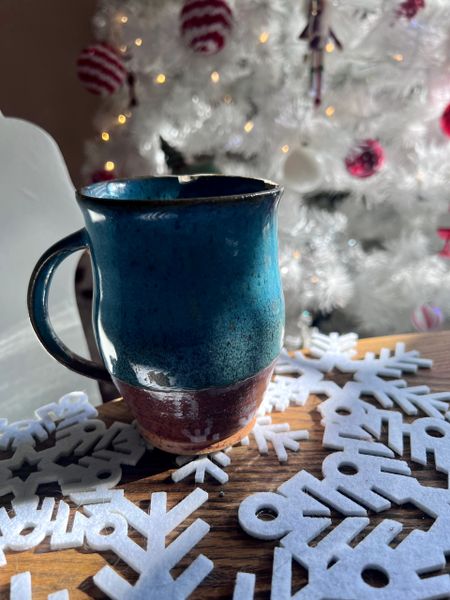 Absolutely one of my favorite color combinations!  This mug by Kara Newby Pottery is gorgeous.  The turquoise and brown is simply perfect.  We have poured our all new scent in this mug - Horsin' Around.  It's a blend of leather and apple.  The leather lends warm and luxurious notes to the sweetness of the apple.  This would be the perfect gift for the horse lover on your list!  
Please note the chips on the top of the mug (see the 2nd pic).  It's sad to see them, yes, but that's why this beauty is discounted.  After the candle burns you can still use the mug.  Try using it as a vase.  This would be a lovely piece filled with flowers!