Home from the Hunt Collection - Limited Time Only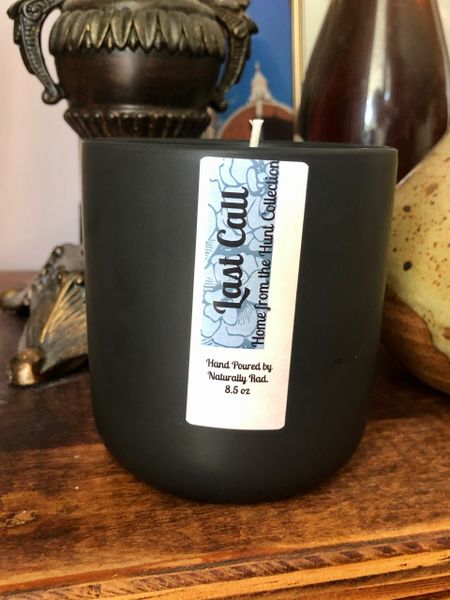 Introducing our Home from the Hunt Collection!  Two wonderful candles for the outdoor enthusiast.  We created this line of candles to run only during Hunting Season.  This collection of hand poured candles are in these beautiful 8.5oz black ceramic tumblers.  Starting with Dove Season in September and ending with Turkey Season in March.  Shipping will begin September 1st and end March 2022!  Our first candle up is In the Pines - a woodsy, earthy & comforting blend that we hope reminds you of early mornings in the woods.  Our second candle in the collection is Last Call.  This is an intoxicating blend of whiskey, vanilla, smoked oak & teakwood.  It's a unique & complex scent but surely one that will delight!
Order for yourself or order for a friend, either decision is the right one!  We can also gift wrap & send these out for you!  Just give us the who, what, when, where, why & how & we'll make it happen!